Kent Nagano at the lit.COLOGNE (March 2022)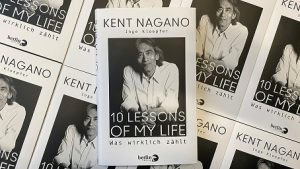 This coming Sunday, 20 March, Kent Nagano will present his book "10 lessons of my Life – Was wirklich zählt" (Berlin Verlag, 2021) at the lit.COLOGNE.
In conversation with Claudia Dichter, Nagano will discuss important events in his life that influenced him beyond his artistic path, including encounters with Leonard Bernstein and the pop musician Björk.
Please find more information about the event here and about the book here.