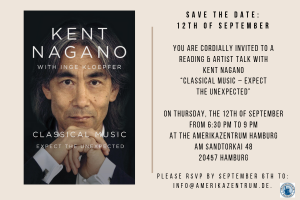 On 12 September, Kent Nagano will present his book "Classical Music – Expect the Unexpected" at the Amerikazentrum Hamburg. After a presentation and a discussion with the presenter Johanna von Coburg, there will be the possibility of a Q&A.
Further information on the event can be found here.
More information about the book can be found here.