CD release on 2 March: Francisco Fullana's debut CD "Through the lens of time" (March 2018)
On Friday, 2 March the debut CD by Spanish violinist Francisco Fullana "Through the lens of time" will be released by Orchid Classics.
Find here a website created by the label with all necessary information about the release.
In this video you will get an impression of Isang Yun's "Königliches Thema", which Francisco Fullana recorded for the CD.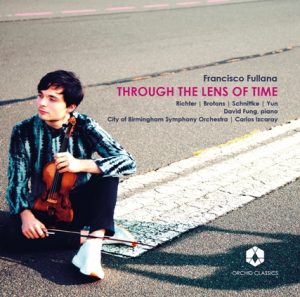 The Online Streaming platform for classical music IDAGIO is featuring the album, just on time for its release. Click here.
The CD is also added in the Apple Music "A-List". Click here.