Canadian Book- Premiere Kent Nagano: "Sonnez, Merveilles!" (November 2015)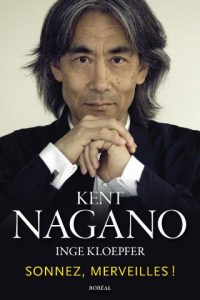 On Monday, 16 November at 5 pm (Montréal time) the Book "Expect the Unexpected!" by Kent Nagano (and Co-author Inge Kloepfer) will be presented in its French translation on the Canadian book marked by Éditions du Boréal. The book is titled "Sonnez, Merveilles!".
The book presentation will take place in Maison Symphonique, the Concert Hall of the Orchestre symphonique de Montréal.