OUT NOW – new CD release with Midori (November 2022)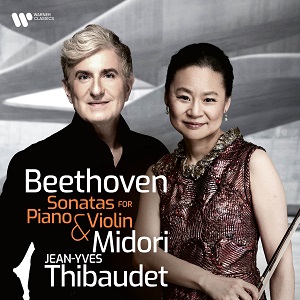 Violinist Midori releases Beethoven's Sonatas for Piano and Violin together with pianist Jean-Yves Thibaudet on Warner. The ten sonatas for piano and violin, written between 1797 and 1812, are among the most significant works in the history of chamber music.
The recording is available now digitally and will be released on CD by Warner in January 2023.