Midori plays Bach at Castle Köthen – DVD Release (September 2017)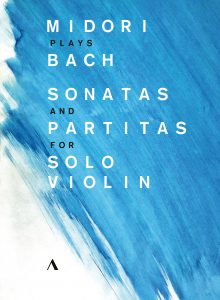 In October, Midori's recording of Bach's Sonatas and Partitas for Solo Violin will be release on DVD and Blu-ray by the label Accentus. The pieces were recorded at Castle Köthen, the place where Bach wrote them.
The DVD/Blu-ray will contain interviews with Midori as well.
Here you can watch the trailer and here the Ciaccona of Partita No. 2.
Please find further information at Accentus Music.