Jan Vogler's Songbook with de Falla, Paganini and Piazzolla (June 2019)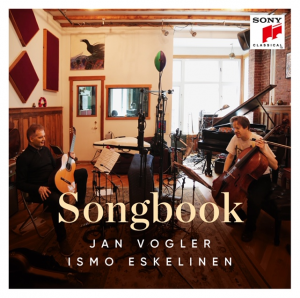 On 14 June 2019 cellist Jan Vogler and guitarist Ismo Eskelinen released their new CD Songbook on Sony Classical. With pieces by de Falla, Paganini and Piazzolla, among others, the two musicians expand the repertoire of the unusual combination violoncello and guitar. The selection of pieces includes arrangements originally composed for violin and guitar, such as Cantabile by Niccolo Paganini, as well as original works such as the Sonata for guitar and cello by Radamés Gnattali and Moon River by Henri Mancini, a classic of popular music.
Find more information here.