"10 Lessons of my Life" von Kent Nagano heute veröffentlicht (September 2021)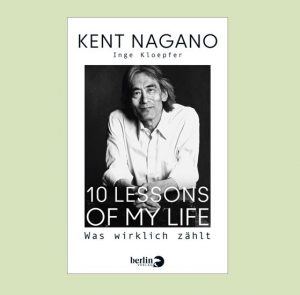 Das neue Buch des Dirigenten Kent Nagano wurde heute, am 30. September, im Berlin Verlag veröffentlicht.
In "10 Lessons of my Life" erinnert sich Kent Nagano an zehn sehr persönliche Begegnungen seines Lebens, aus denen er nicht nur für seine Karriere Entscheidendes gelernt hat. Darunter finden sich unter anderen die isländische Pop-Künstlerin Björk, Frank Zappa, Leonard Bernstein, Pierre Boulez oder auch der Physik-Nobelpreisträger Donald Glaser.
Weitere Informationen finden Sie hier.